Drop-In Archery Games
Fridays from 8:30pm – 10:30pm
Sundays from 4:30pm – 7:00pm
The drop-in games are a pay on arrival games that can be pre-registered online. We book up to the first 35 people for the sessions & rotate players in and out of games.
Please note: The drop-in game is limited to the first 35 players and we recommend pre-registering online in order to secure a spot. There is a maximum of 20 players in the archery field at a time, you may be switching in and out throughout the 2 and a half hour session if there are more than 20 players in the drop-in.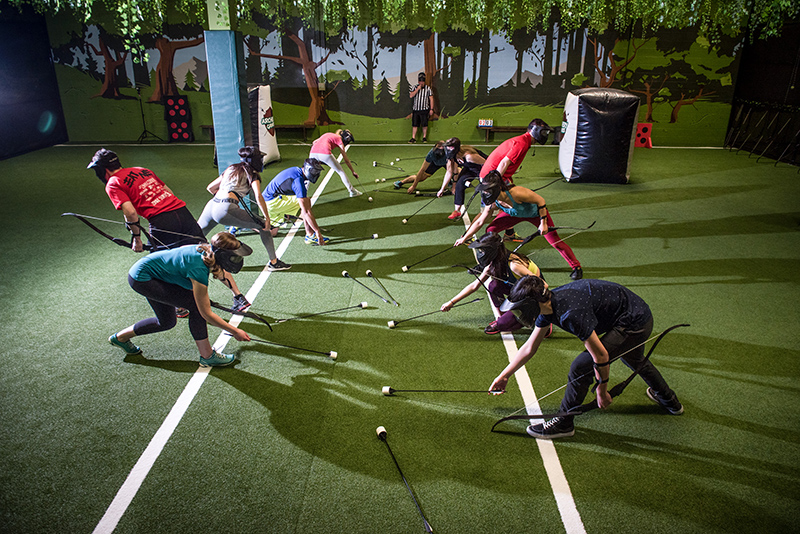 Play as much as you want during the drop-in session for $24.95+GST
The drop-in game is pay on arrival, but we recommend registering online.
Our archery arena capacity is 20 players. You will be required to swap in and out of the field with other players during the session if there are more than 20 players at any given the drop-in night.
It is recommended that you register online as the night will be capped to the first 35 players and priority will be given to those who pre-register for the game. If you are not at the drop-in game by the start of the session your spot may be given up – priority will be given on a first come first served basis for open spots.
Current league players bring your league cards with you in order to receive the league discount.
The game is geared towards competitive play and will closely resemble the format of our Archery League.
If you are on the fence about joining the Archery league this is a good time-slot to see what the archery league is all about.
If you have a game-mode suggestion please notify our referee on staff. This is a time-slot where we will look to use to test new game-modes that we are considering implementing into our archery league.
This is a great time to get practice in for your team if you play in the archery league.