Fall League Has Now Started!
League Rules:
Revised January 2019
LEAGUE FORMAT
Matches are run as a first to 5 victories format (best of 9). After the match there will be a dog-eat-dog round that goes towards the individual standings for the season. If time permits the Archery Games referee will run exhibition games after the league match.
Games are 8 players vs. 8 players on the field (teams of 10 players are recommended so that you have subs available). Each team must have a minimum of 2 female players on the field during gameplay.
ADDITIONAL LEAGUE PERKS
League players will receive a $10 discount towards any regular Archery Games booking with their league card (40% discount) for the duration of the season as well as access to special discounts on all archery equipment!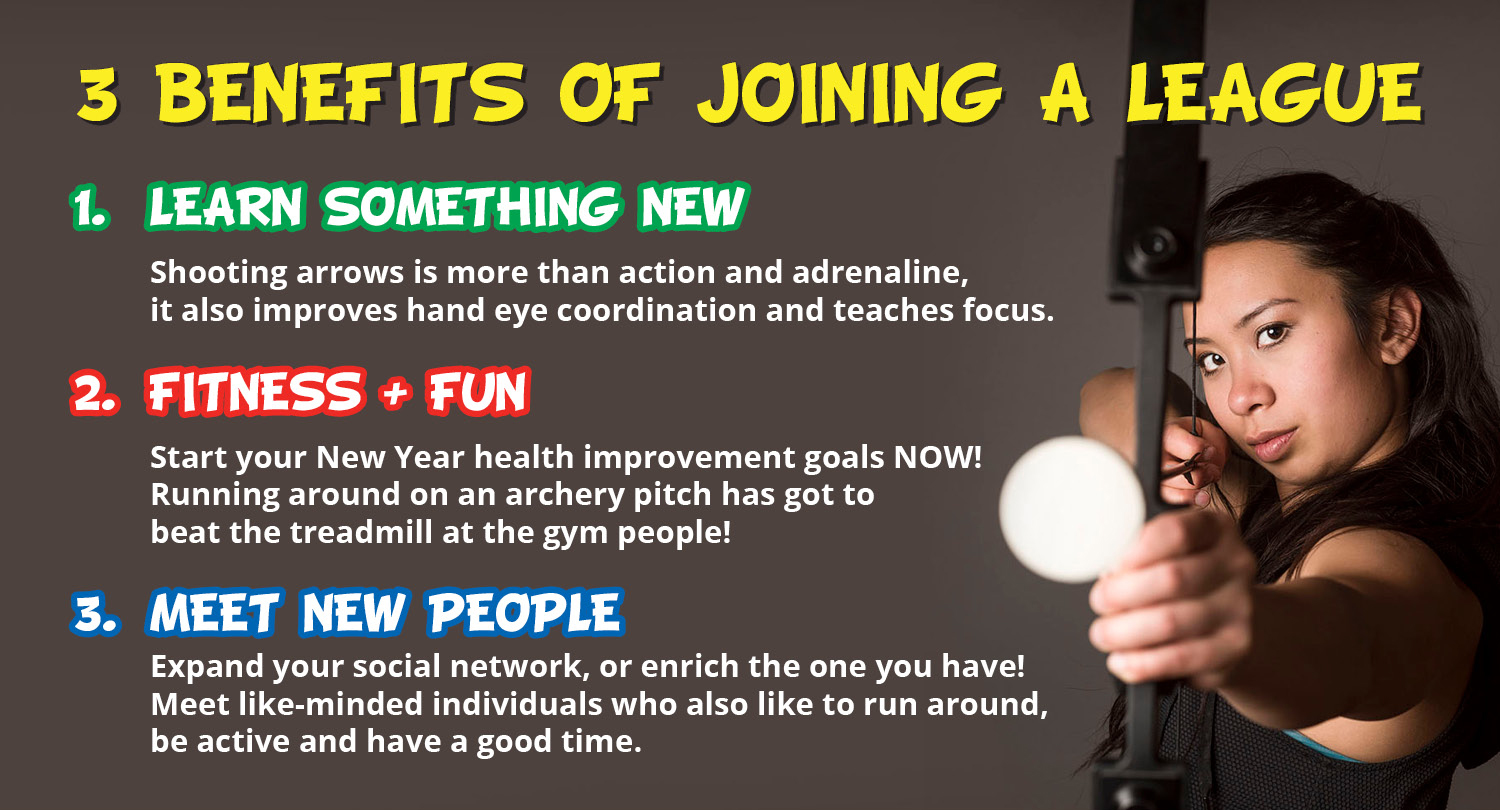 Friday & Sunday Night Drop-In Games
HEY CURRENT LEAGUE PLAYERS: looking for some practice for your team or just want to try out some new game modes?
Sundays from 4:30pm-7:00pm, and Fridays from 8:30pm-10:30pm we will be running all you can play, pay on arrival, drop-in games. The cost is only $14.95+GST for league players the entire night (Reg. $24.95, $10 off with your league cards). Register online or show up at 5:30pm on Sunday nights or 8:30pm Friday nights.
PAST ARCHERY GAMES LEAGUES
2019 Summer League Champions
"Thank God for Subs!"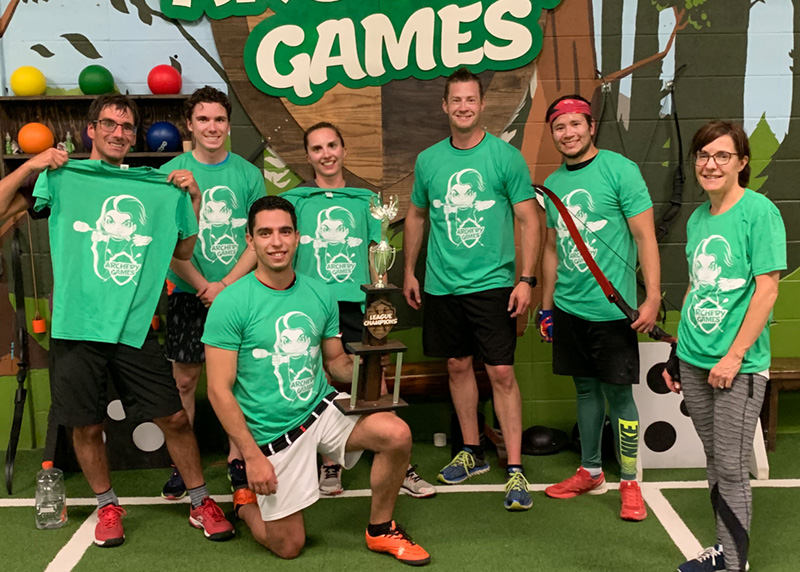 2019 Spring League Champions
"Team RAMROD"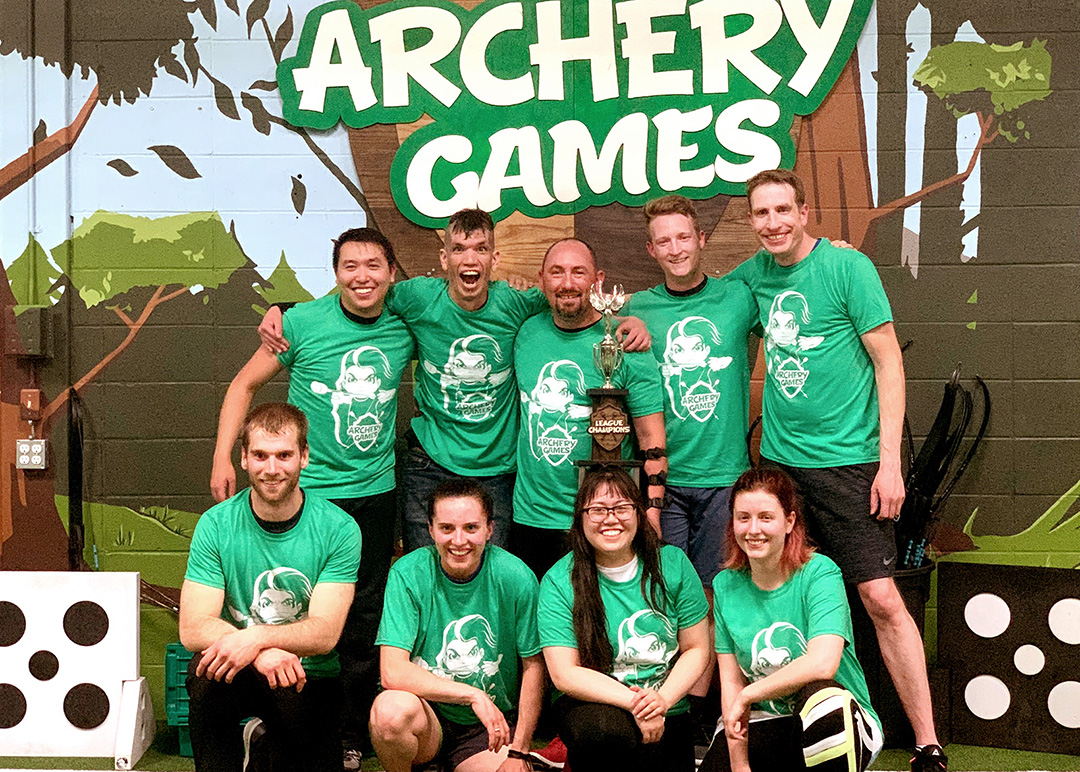 2019 Winter League Champions
"Independents Won"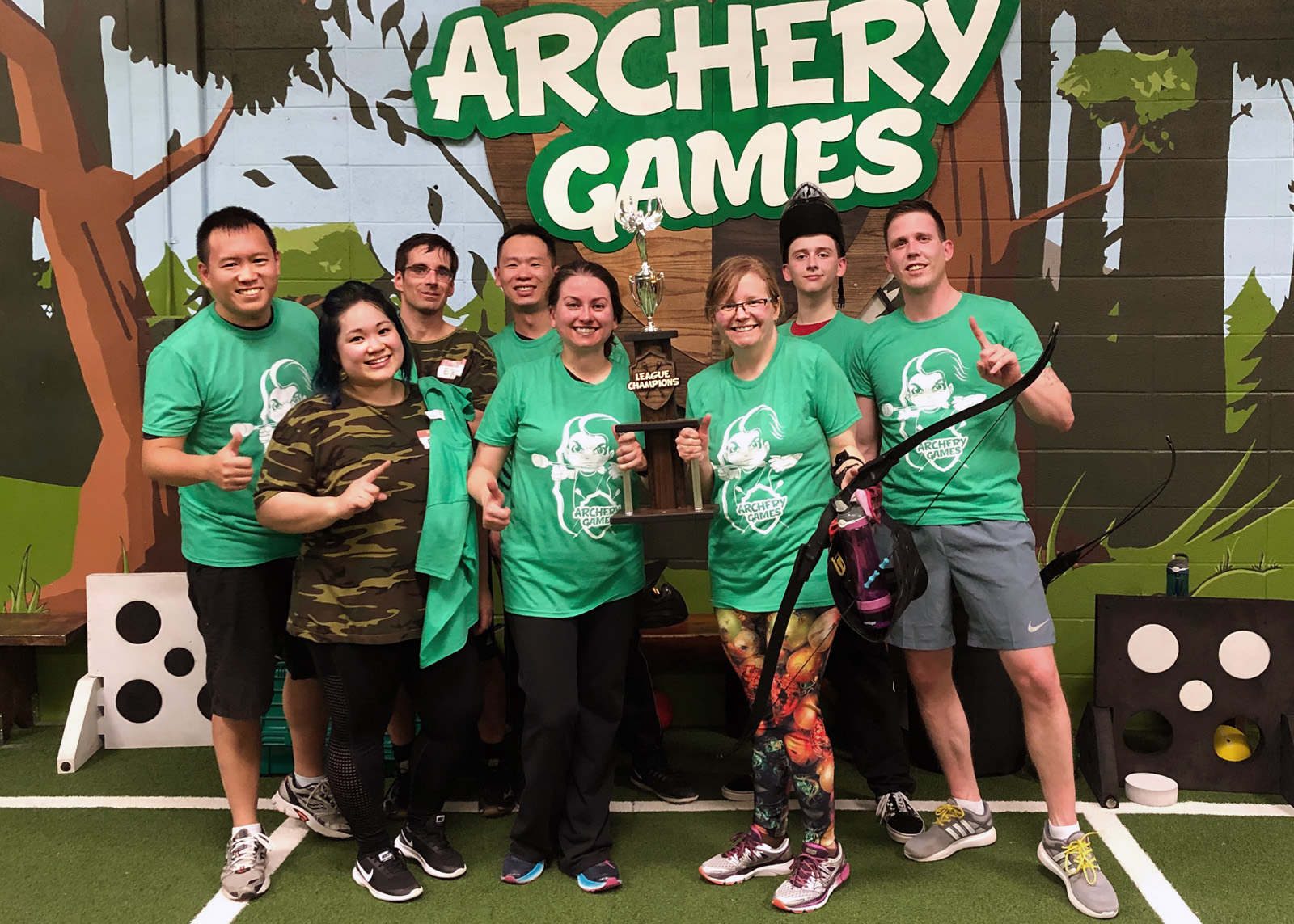 2018 Fall League Champions
"Miss Independents 2"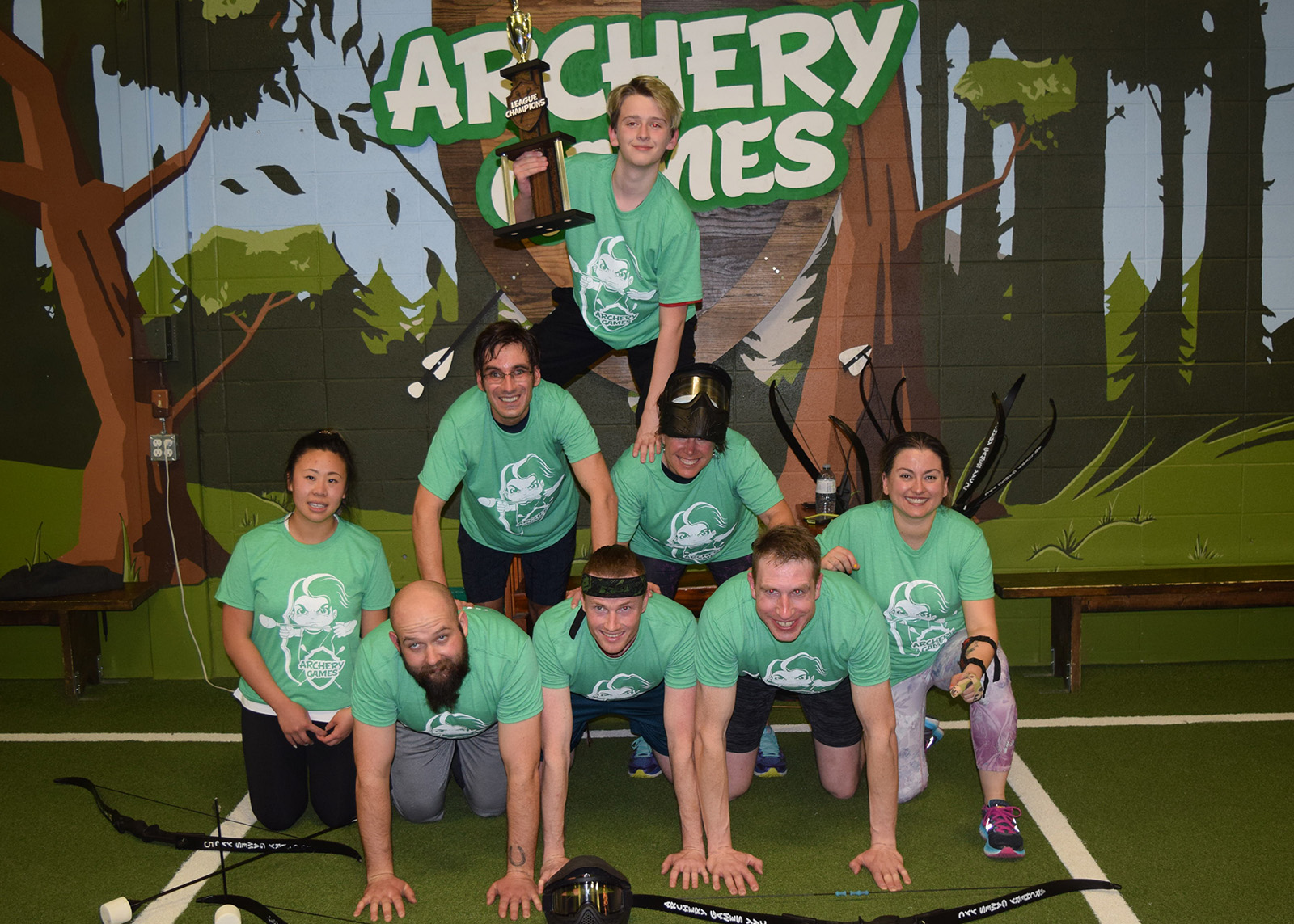 2018 Summer League Champions
"Fus Bow Dah"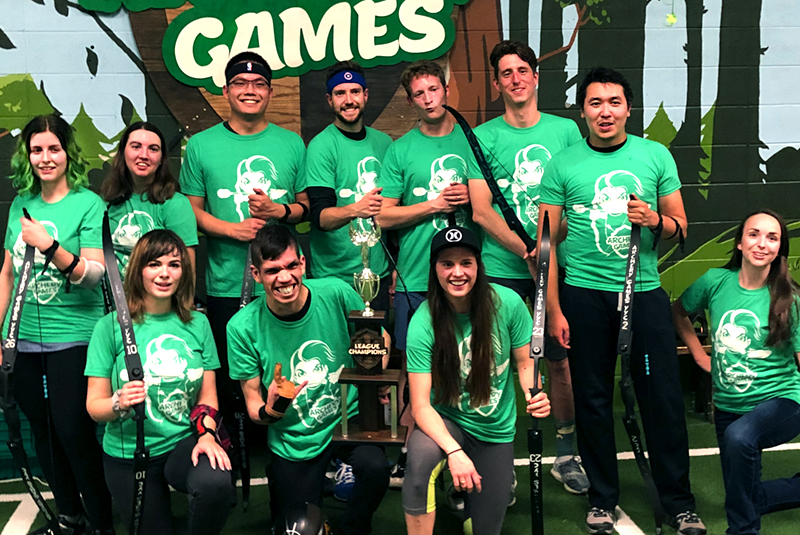 2018 Spring League Champions
"Watch Out For Eric"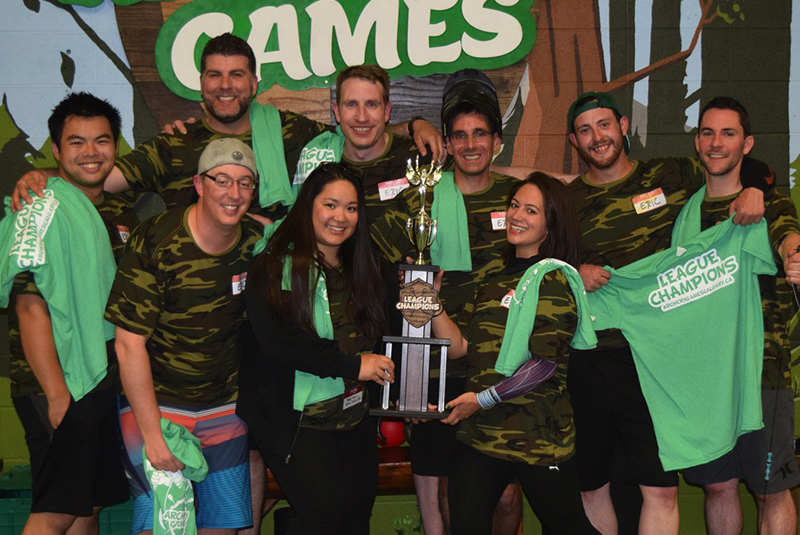 2018 Winter League Champions
"Quiver Me Timbers"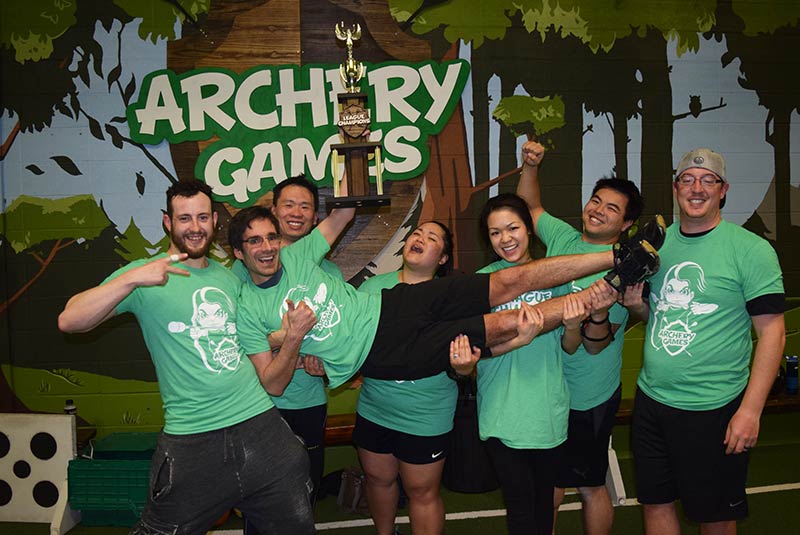 2017 Fall League Champions
"Quiver Me Timbers"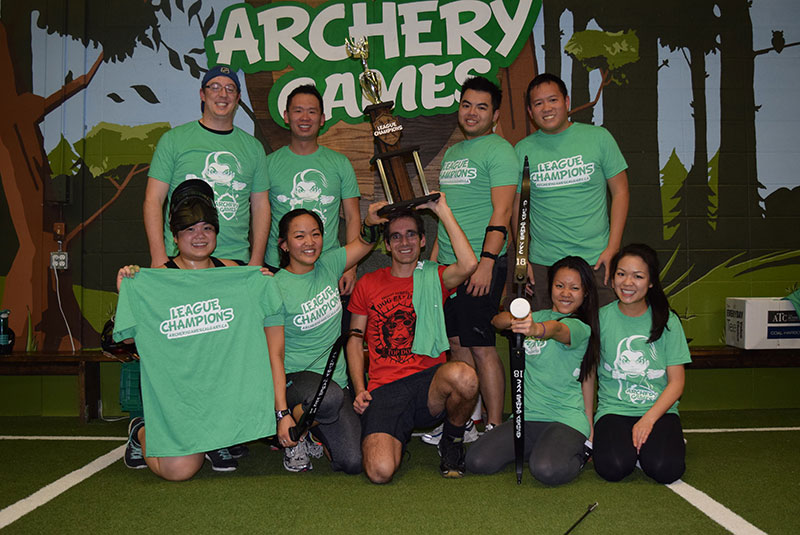 2017 Summer League Champions
"THE AVERAGE BOWS"