Archery Games Winter League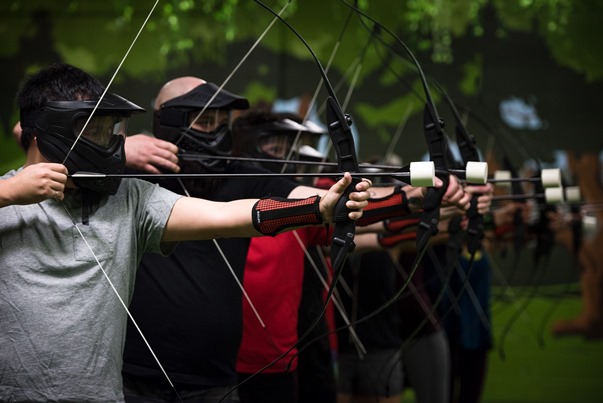 LEAGUE DATES + TIMES
February 4th – March 31st 2020 (Bye week March 17th for St. Patrick's Day)
The 2020 Archery Games Winter season will be 8 weeks long and run from February 4th until March 31st, 2020. League will run on Tuesday nights, with games starting between 6:30pm and 9:30pm.
OPEN HOUSE & ORIENTATION NIGHT
Tuesday January 28th, 2020 at 6:30pm
On the fence about joining league? Join us at our open house night to learn how to play combat archery & what our league is all about:
A brief orientation on league & game modes
Training on how to shoot an arrow
Exhibition games for new players & seasoned vets alike
After match meet & greet with all players at 9:00pm with

free nachos & pizza!
Register For League Today
(Registration Closes Jan. 28th, 2020)
INDIVIDUAL
$110/PERSON
1 PERSON
Register as an individual
Archery Games staff will find a team for you to play on
Make new friends!
SMALL GROUP
$100/PERSON
2-7 PEOPLE
Don't quite have a full team? Let Archery Games staff fill out your team for you
Play together with your friends!
FULL TEAM
$800/TEAM
8+ PEOPLE
Recommended team size is 10 players
8 people play at a time and 2 or more subs are useful
PAST ARCHERY GAMES LEAGUE CHAMPIONS
2019 Summer League Champions
"Thank God for Subs!"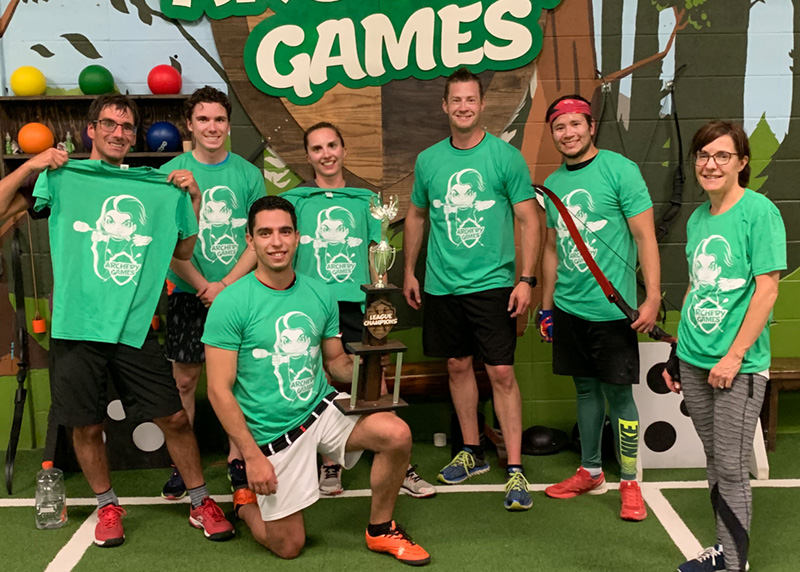 2019 Spring League Champions
"Team RAMROD"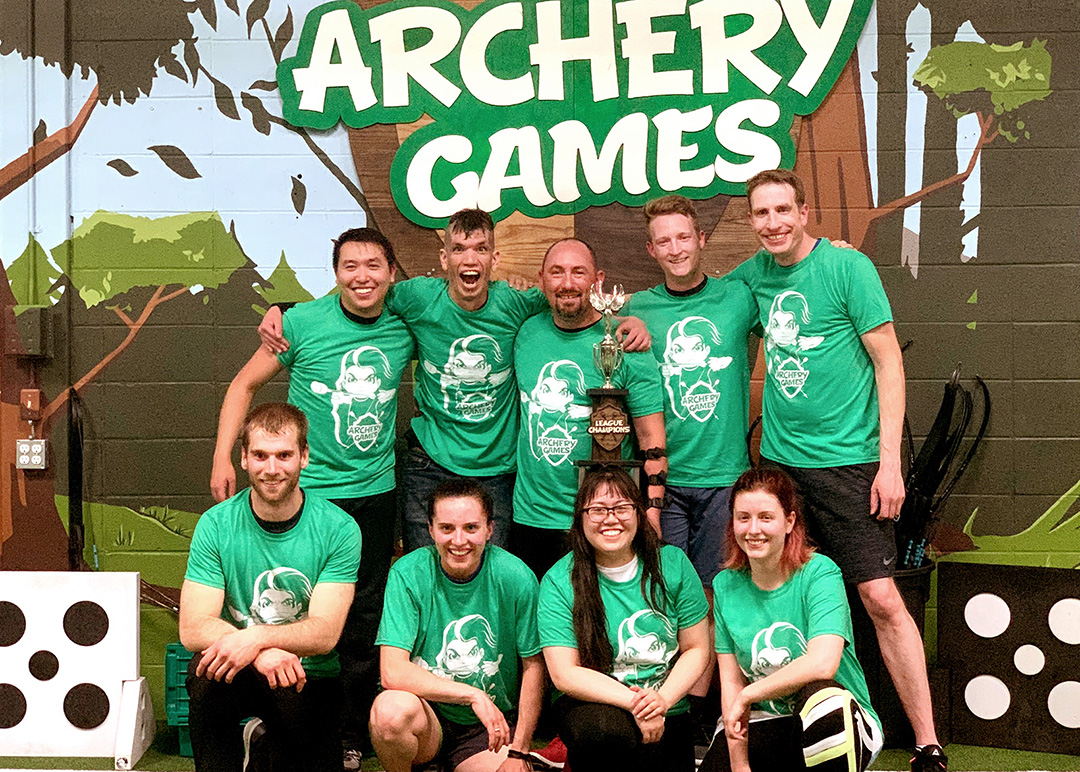 2019 Winter League Champions
"Independents Won"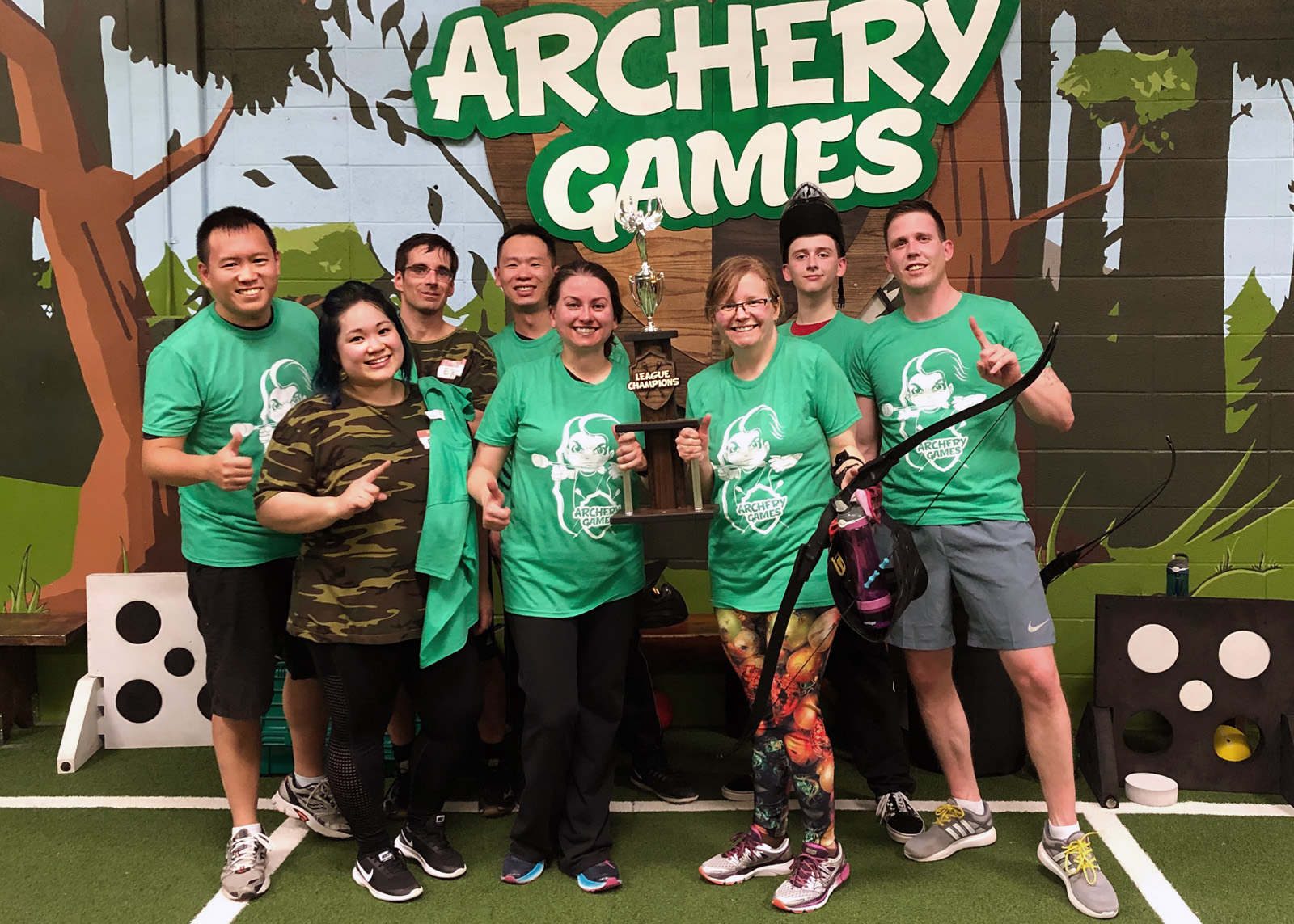 2018 Fall League Champions
"Miss Independents 2"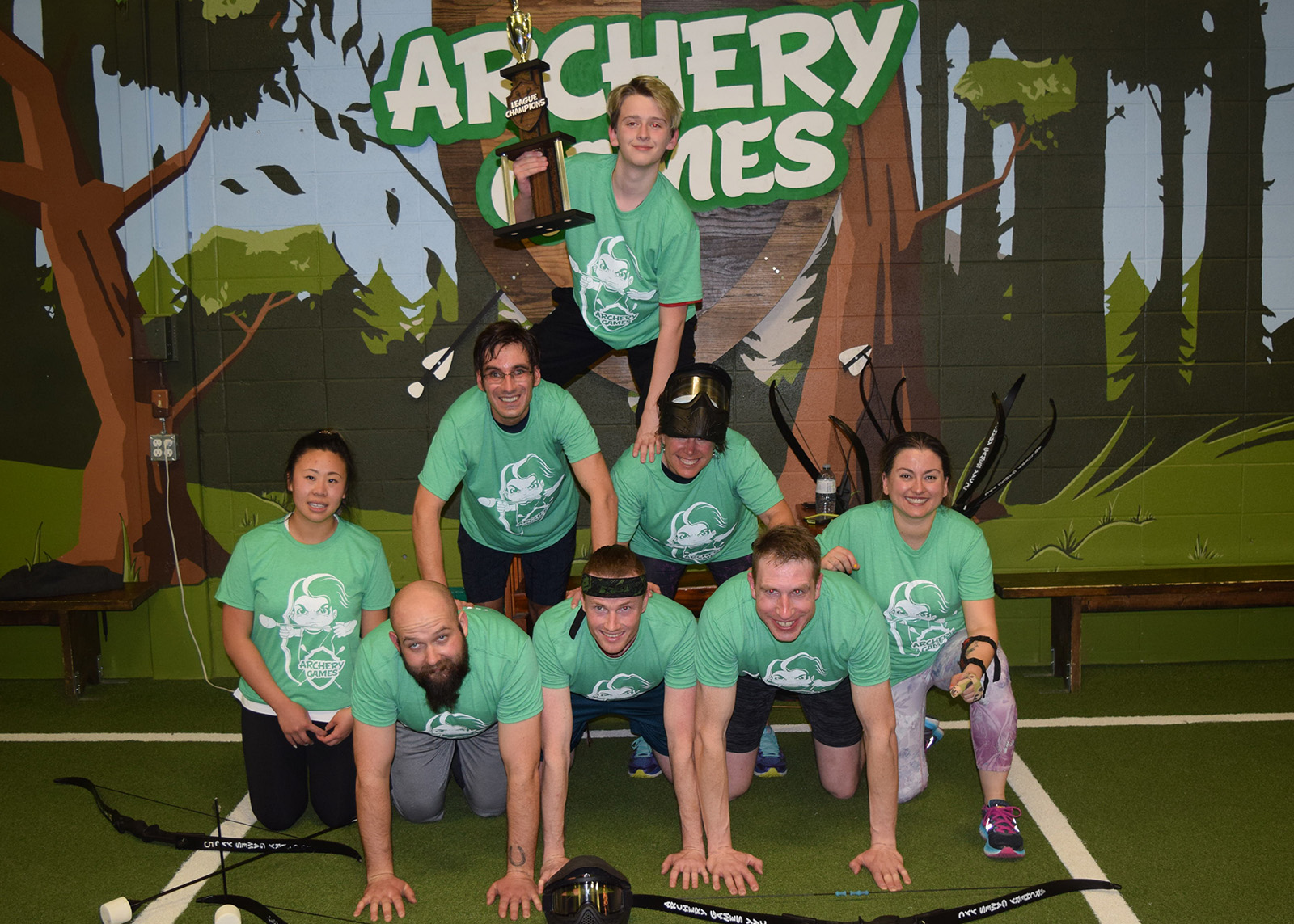 2018 Summer League Champions
"Fus Bow Dah"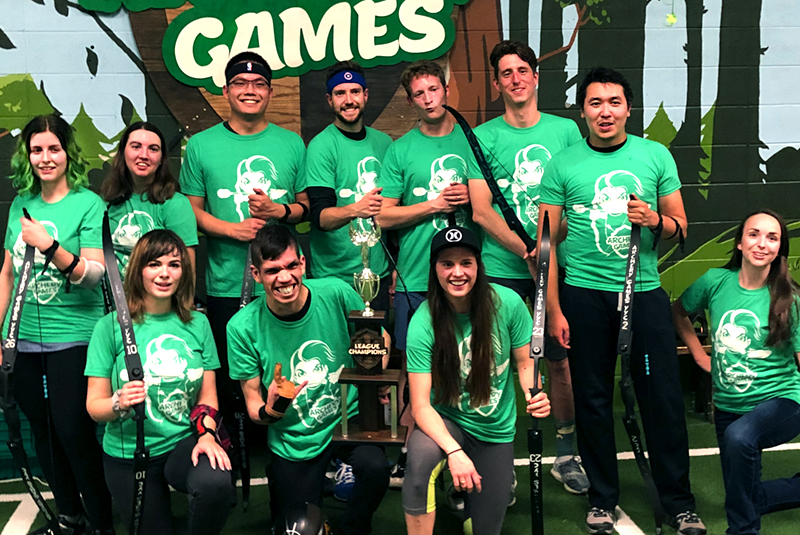 2018 Spring League Champions
"Watch Out For Eric"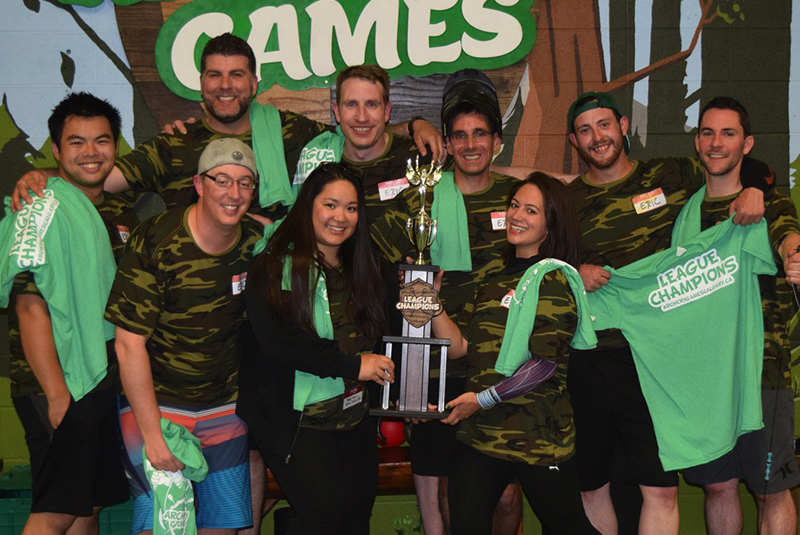 2018 Winter League Champions
"Quiver Me Timbers"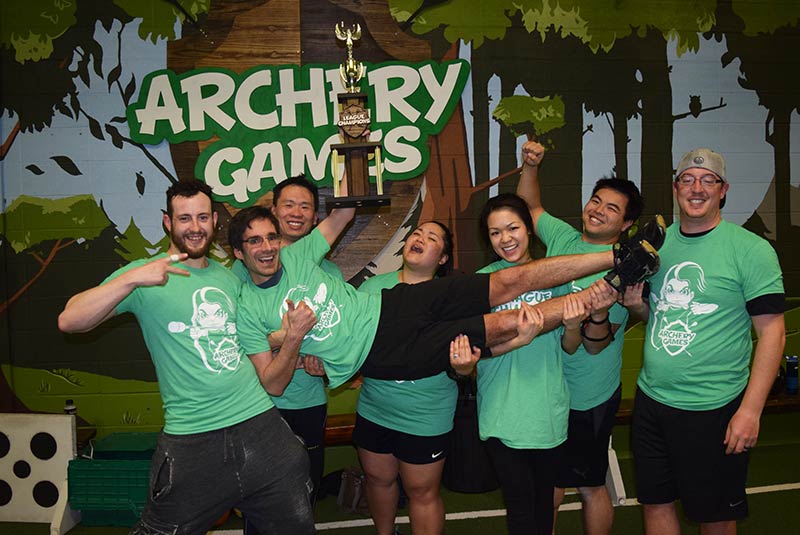 2017 Fall League Champions
"Quiver Me Timbers"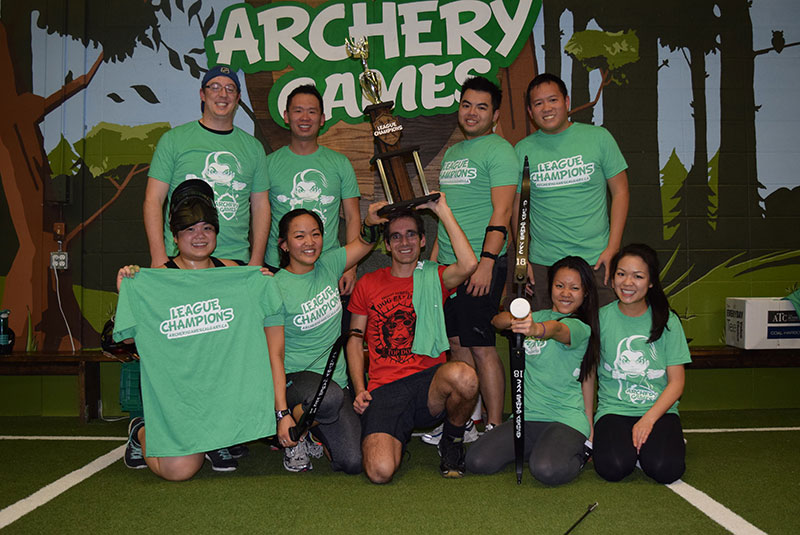 2017 Summer League Champions
"THE AVERAGE BOWS"