ARCHERY GAMES CALGARY
Archery Games Calgary is the very first indoor archery tag arena in Calgary Alberta and is set to open in Spring 2017.
WHAT IS ARCHERY TAG?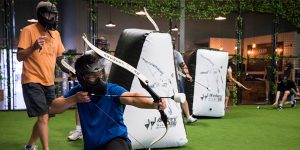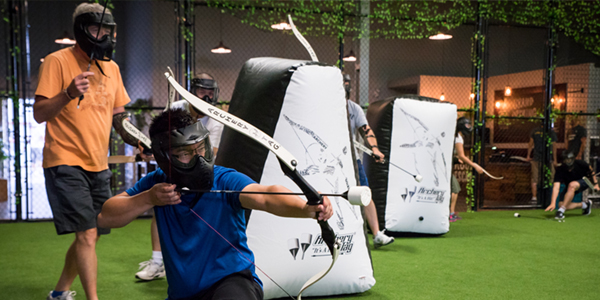 Archery tag is the ultimate archery action experience. Archery tag is a game that allows 2 teams to battle each other with bows and arrows inside of an archery arena. Similar to dodge-ball, the objective of archery players is to strike the opposing team's players in order to and eliminate them from the game. The main difference between dodge-ball and archery tag is that instead of throwing rubber balls at each other you will be equipped with bows, foam-tipped arrows and helmets! Archery tag is a physical and intense game, but fear not – our archery games are designed with player safety & an overall fun player experience as our number 1 priority!
WHAT TO EXPECT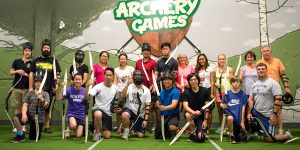 20 PERSON ARCHERY ARENA
Our archery arena will be constructed as one the premium indoor archery tag arenas around the globe. It will be able to accommodate up to 20 players in a single game of archery tag and will be equipped with obstacles, AstroTurf, music and referees.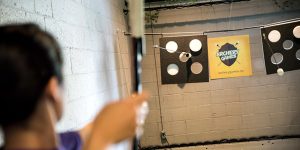 A VARIETY OF ARCHERY GAMES
At archery games Calgary we focus on creating a fun and immersive overall experience for our players. This means that during a regular game of archery tag you can expect to play 6-10 different types of archery games that will be moderated our referees. In addition to this we will offer competitive archery leagues at our facility for different age and skill levels.
CONTACT
For media inquires or questions about Archery Games Calgary please email: