ARCHERY GAMES CALGARY
CALGARY'S INDOOR ARCHERY TAG ARENA
ADMISSION
Regular rate: $24.95 + GST per player (this includes 15 minutes of training & 60 minutes of game-play).
BOOKING
This is a live event, please show up 15 minutes prior to your start time.
AGE
Regular bookings are for archers aged 12 and over, youth hours are designated for archers aged 7-12 years old. Visit the bookings page for more details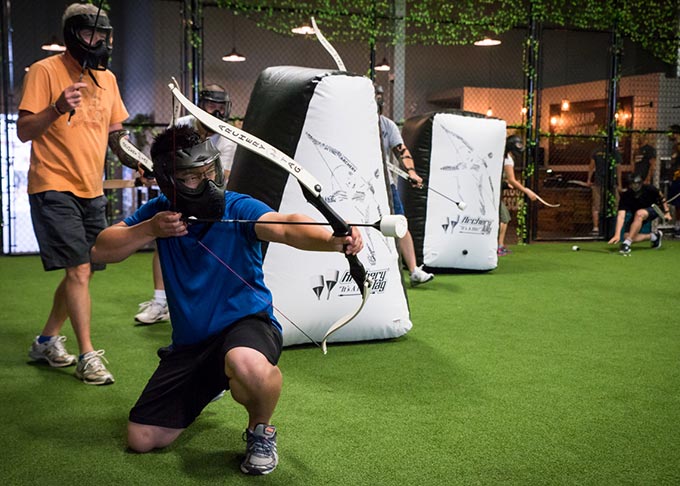 ARCHERY DROP-IN NIGHTS
$24.95 – ALL YOU CAN PLAY
Fridays: 8:30 pm to 10:30 pm
Sundays: 4:30 pm to 7:00 pm
Our drop-in games are pay on arrival and they are all you can play within the time slots above!
Note: the drop-in night is limited to the first 35 players, so we recommend registering for drop-in games through our website (payment for the drop-in game will not be taken until you arrive).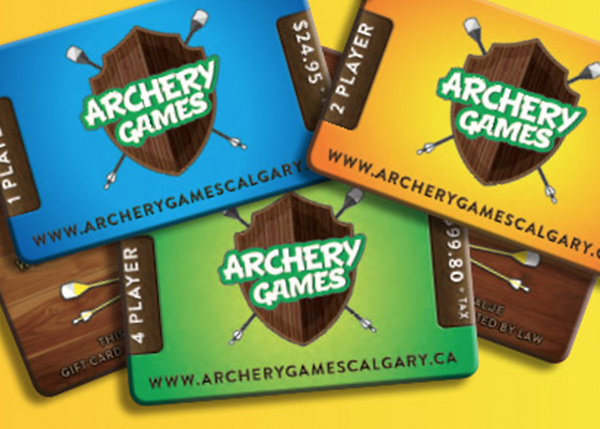 ARCHERY GAMES GIFT CARDS
Archery Games has both online gift vouchers + physical gift cards available
Looking for that perfect gift for that special someone? Consider gifting an Archery Games experience, Archery Games makes a great gift for anyone ages 7 & up!
We have both youth passes (7-12 years old) and regular passes (ages 12+) available for sale online!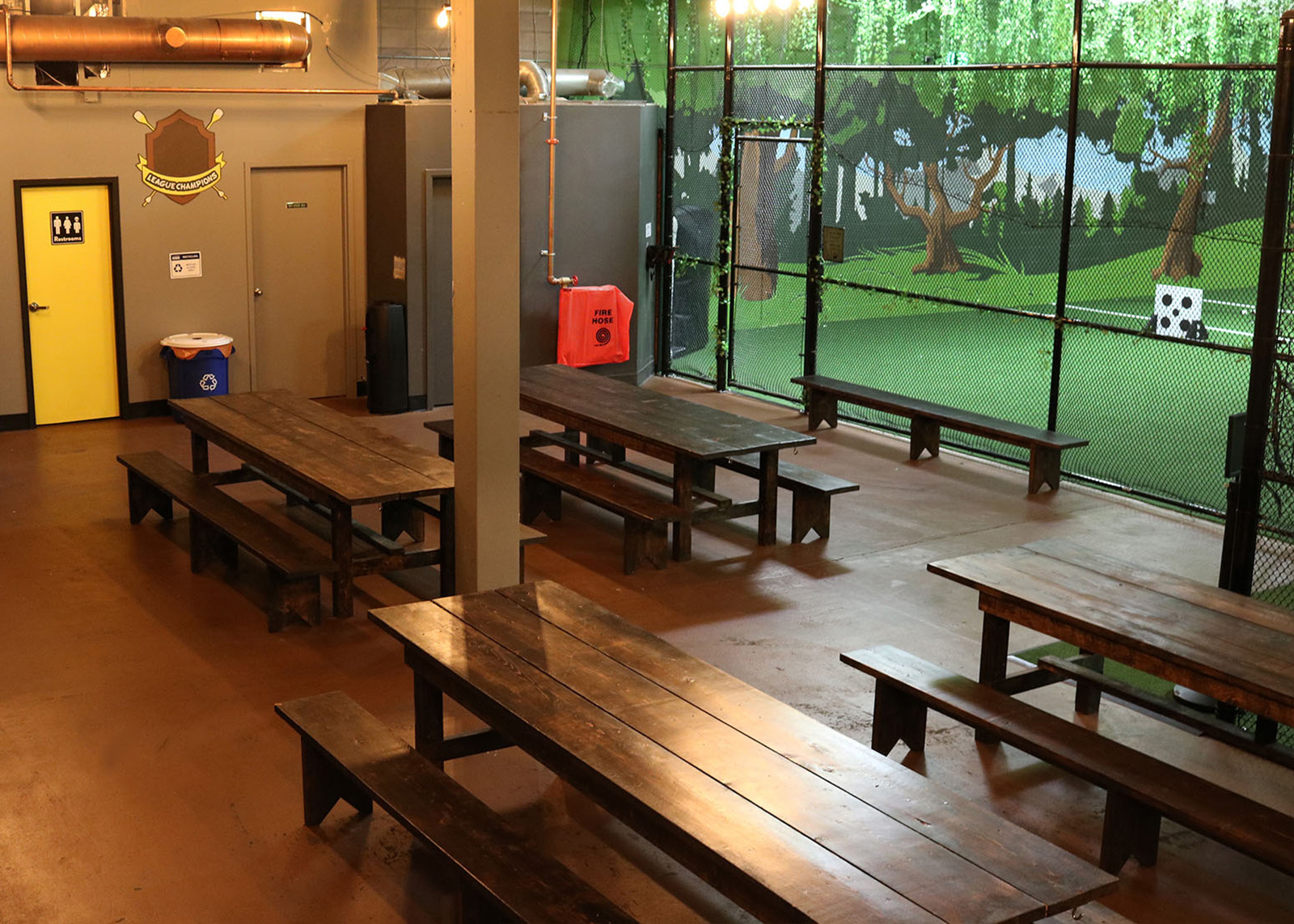 CORPORATE EVENTS
Archery Games is a great team-building activity and it's a sport that everyone can enjoy! We supply the necessary equipment and archery training so that your staff will be firing arrows within minutes! Bring in food or drinks (non-alcoholic) during your event as we have seating for up to 40 players in the lobby.
We understand that every company and team is different, so please contact us to discuss how we can deliver an amazing holiday corporate event for you.
THE REVIEWS ARE IN!
WHAT ARE PEOPLE SAYING ABOUT ARCHERY GAMES CALGARY?
Robin Hood. Katniss Everdeen from Hunger Games. Legolas from Lord of the Rings. They're some of literature's most well known archers, and now, Calgarians can channel their spirits at Archery Games, Calgary's new archery tag arena.
ALANA WILLERTON
My initial concerns were laid to rest pretty quickly; getting hit is not painful, the bows are easy to use…and minimal experience in archery is required to enjoy this… even the 8 year old playing with us was able to get a decent draw and be competitive.
Steven B.
Truth be told, I was hit more than I actually hit anyone else, but even still, the game was still ridiculously thrilling…it's exhilarating to take a risk, stare and archer down, and dodge a volley of shots until you can pull your own off.
Aaron Chatha
WHAT IS ARCHERY GAMES?
Archery Games Calgary is the action-packed combat archery experience that is fun for ages 7 and up. The game allows 2 teams to battle it out with bows and foam tipped arrows in the Archery Games arena.
The game-play is similar to dodge-ball and the ultimate objective of the game is to tag all of the opposing players with arrows in order to eliminate them from the game.
The main difference between dodge-ball and archery tag is that instead of throwing rubber balls at each other you will be equipped with bows, foam-tipped arrows and helmets! Archery tag is a physical and intense game, but fear not – our archery games are designed with player safety and an overall fun player experience as our number 1 priority!

20 PERSON ARCHERY ARENA
Our facility is a premium level indoor archery tag arena, and it can accommodate up to 20 players in a single game of archery tag. Archery Games Calgary is equipped with a practice range, obstacles, AstroTurf, music and referees.

A VARIETY OF ARCHERY GAMES
At Archery Games Calgary we focus on creating a fun and immersive experience for our players. This means that during your group's game time, you will play up to 8 different game modes.
In addition to this we offer competitive archery league nights & tournaments at our facility.