Archery Games Calgary is closed as of October 17th 2021
Due to the ongoing Covid-19 pandemic we are no longer able to continue operating our indoor Archery Games facility. Thank you for your support over the years and we hope to continue running archery events in the near future.
To get in contact with us please email: bookings@archerygamescalgary.ca
Our partner Axe throwing business Axe Games will be remaining open and accepting any outstanding Archery Games gift cards.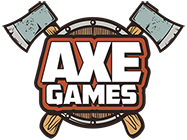 Book an axe throwing event at our licensed axe throwing venue in bay #23 at 2015 32 ave NE (beside our previous Archery Games location)