CORPORATE CHRISTMAS PARTY PACKAGES
BOOK A CATERED CORPORATE CHRISTMAS PARTY AT ARCHERY GAMES CALGARY
HOST A MEMORABLE WORK CHRISTMAS PARTY THIS YEAR WITH ARCHERY GAMES & THE LOCKED ROOM. WE DO EVERYTHING FOR YOUR CORPORATE CHRISTMAS PARTY: CATERED FOOD, DRINK, AND A FUN ACTIVITY FOR THE NIGHT.
FOR YOUR COMPANY'S PARTY ACTIVITY CHOOSE BETWEEN: ESCAPE ROOMS WITH LOCKED ROOM NORTHEAST, AN ARCHERY GAMES TOURNAMENT, OR CHOOSE TO DO A COMBINATION OF BOTH.


The Archery Games lobby can accommodate seating and catering for up to 50 guests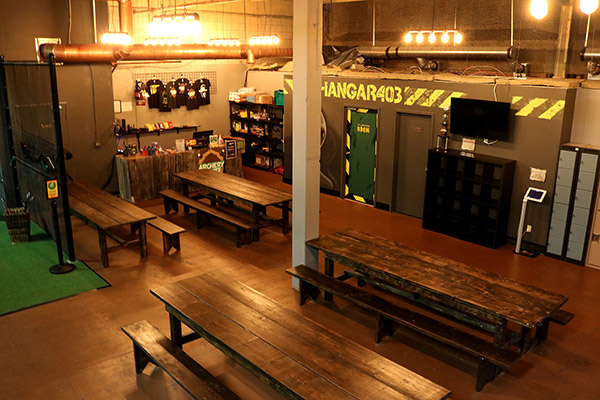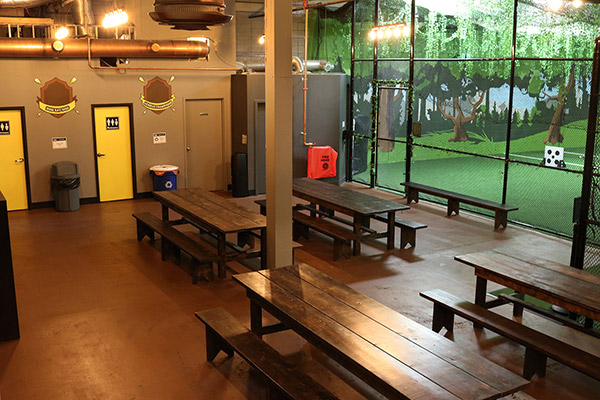 CATERED EVENTS (not available on Saturdays)
25 person minimum, 50 person maximum
STEP 1: Choose your activit(ies)
ARCHERY GAMES ONLY: $900 + GST
LOCKED ROOM ONLY: $900 + GST
ARCHERY GAMES AND LOCKED ROOM: $1,500 + GST
STEP 2: Choose your food option
LIGHT LUNCH: $15/PERSON
Gourmet Sandwich and Fresh Vegetable Trays
DELUXE LUNCH: $22/PERSON
Beef on a Bun, Fresh Vegetable and Pickle Trays, Tossed Green Salad or Caesar Salad, Fresh Buns, Assorted Squares
BUFFET DINNER: $36/PERSON
(ROAST BEEF, GLAZED HAM OR CHICKEN CORDON BLEU) + SIDES
PLATED DINNER: $42/PERSON
(ROAST BEEF, GLAZED HAM OR CHICKEN CORDON BLEU) + SIDES
STEP 3: Drink Options
NON-ALCOHOLIC DRINKS: COMPLIMENTARY
RED & WHITE WINE BOTTLES: STARTING FROM $35/bottle
BOOK YOUR WORK CHRISTMAS PARTY TODAY
Call us:
587-387-2799

or e-mail us: events@archerygamescalgary.ca to inquire about a corporate Christmas party at Archery Games Calgary
What Is Archery Games?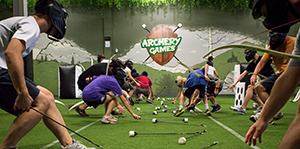 Archery Games is an action-packed combat archery experience that allows 2 teams of 10 players to battle it out with bows and foam tipped arrows in an indoor arena. The game-play is similar to dodge-ball, and the ultimate objective of the game is to tag all of the opposing players with arrows in order to eliminate them from the game. All players are supplied with bows, arm guards and helmets, and the games are run by a referee. Each game lasts a maximum of 4 minutes, and there are 8 different game modes offered. No experience or athletic level is required as there will be training prior, and you can play as hard as you want.
What is a Locked Room?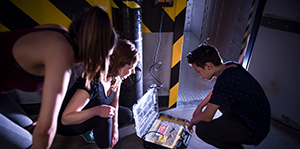 Locked rooms are immersive adventure experiences where players are put in a real-life scenario to try and escape the room. Teams are made up of 3-10 players, and given 60-minutes to escape the room as a team by using elements of the room to solve a series of puzzles. Puzzles can look like deciphering codes, completing a calculation, pushing buttons, pulling levers, writing out symbols found in multiple parts of the room to spell out a location, and so much more! Work together and collaborate as a team to escape The Locked Room, for more details: visit www.thelockedroom.ca