Outside of regular hours & large event offerings
Looking to rent the Archery Games arena for corporate team-building, birthday party, bachelor / bachelorette party, or a private function? Our facility can host events for up to 40 people!
Host an Event at the Archery Games Facility
Please provide us with at least 1 weeks notice when booking a private 2 hour tournament or an event outside of our regular hours.
Outside of Operating Hours – 1 Hour
Minimum cost of 10 players ($250+GST)
Price: $25 / person+GST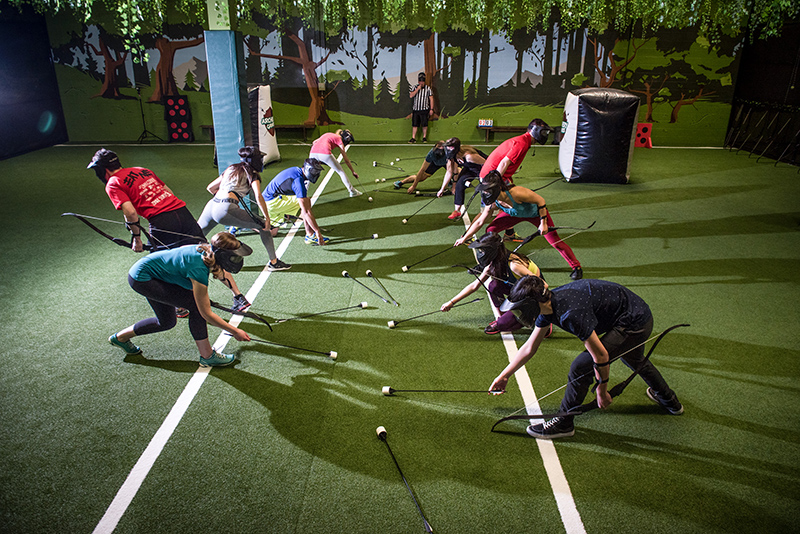 15 minutes of training for entire group
1 hour of gameplay
Up to 20 players
Up to 8 archery combat game modes
Additional Hours: Rent the archery arena for additional hours at a rate of +$20/pp for all subsequent hours after the first hour.
2 Hour Mini Tournament
Recommended for groups of: 20+ players
Price: $700+GST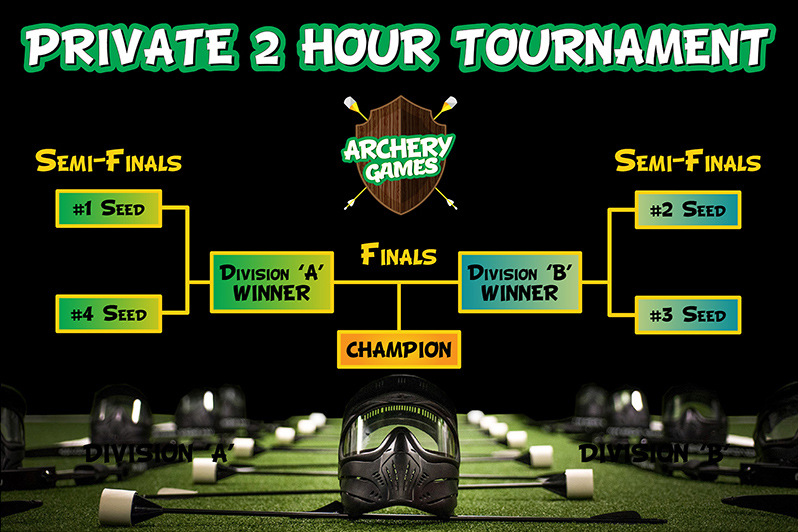 15 minutes of training for entire group
2 hours of gameplay
Up to 40 players (20 playing at the same time)
A variety of game modes will be run by the Archery Games referees for the tournament
Group is split into 3 or 4 teams for the tournament
Teams run through a round-robin to seed followed by a playoff round to determine the winner of the tournament
All teams are guaranteed 3 matches that are played in a best of 3 games format + additional warm-up games
TEAM BUILDING

Archery Games is a great team-building activity and it's a sport that everyone can enjoy! We supply the necessary equipment and archery training so that your staff will be firing arrows within minutes!
We understand that every company and team is different, so please contact us to discuss how we can deliver an amazing corporate event for you.
BIRTHDAYS

Celebrate birthdays, date nights, anniversaries and any other private events with a unique and unforgettable experience.
At Archery Games we do our very best to accomodate any type of event, please email us at: bookings@archerygamescalgary.ca with any private event inquiries!
BACHELOR PARTIES

Plus there's no better feeling than hitting the man or woman to be with a flurry of arrows!
Please e-mail us at: bookings@archerygamescalgary.ca or call our customer service line: (587) 387-2799 for any private event inquires or help in making a private event booking.